About Trailwalker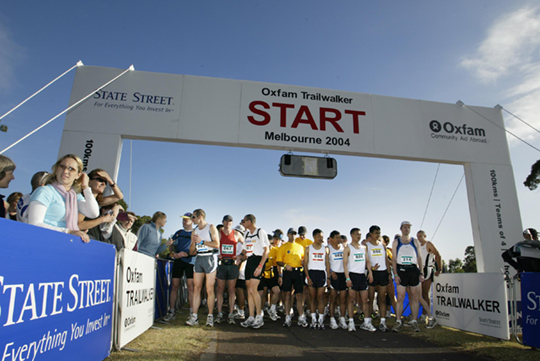 Four persons. 100 km. 32 hours. A cause. Will you take on the challenge?
Trailwalker is the greatest team challenge of the world fight against poverty. The challenge consists of four member teams walking 100km in less than 32 hours. The members of the team must start together, stay together and finish together.
The aim? To fight poverty and injustice around the world. That is why the teams commit themselves to obtain donations for Oxfam Intermón. Each contribution improves many lives, so encourage your family and friends to help. Among all of us we contribute to improve the quality of life of many people, as the women of Ethiopia, who have easier access to drinking water thanks to the project of Oxfam Intermón "Water bank" that has been benefiting thousands of people since 2004. "The fact that the water collecting point is now much nearer gives me much more time to read and do my homework, and is improving therefore my education", explains Dilai Haile, a young 13 year old Ethiopian.
How did it all start?
Trailwalker was originally a military training exercise for the Gurkha Regiment in Hong Kong. In 1986, it became an Oxfam event for fundraising and since then it has grown to become one of the most important sport challenges, held annually in different countries around the world.
If you would like more information on Trailwalker in other countries, click here.