BS THE WALKING FAMILY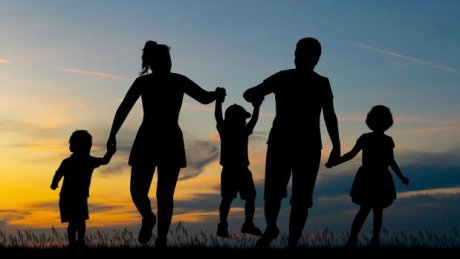 Pequeños y grandes nos hemos unido para caminar con "El objetivo" de luchar contra la pobreza y el hambre; con nuestra aportación y vuestros donativos conseguimos:
- Construir o rehabilitar pozos y sistemas de distribución de agua para que las personas puedan beber, cocinar y cuidar su higiene personal y doméstica.
- Facilitar el consumo de agua potable, hábitos de higiene y el uso de letrinas para reducir enfermedades, prevenir epidemias y controlar la malnutrición infantil.
- Construir pozos, canales de riego y abrevaderos para la agricultura y el ganado para asegurar recursos suficientes para no pasar hambre y salir de la pobreza.
La falta de acceso al agua potable hace que millones de personas vivan en la pobreza y que miles de mujeres y niñas tengan que caminar cada día muchos kilómetros para ir a buscar agua.
Send TW (space) G1007 to 28018.
Cost: 1.2 euro (full donation to Oxfam Intermón). Fund-raising text service in solidarity campaign run by Oxfam Intermón (www.oxfamintermon.org) Customer Service: 900 22 33 00, PO Box 310 – 08080 Barcelona. Collaborators: Movistar, Vodafone, Orange, Yoigo and Euskaltel. OXFAM INTERMÓN will process your personal data to send you information and propose other types of participation. For further information and instructions on exercising your rights, you may consult the privacy policy.
Piula
El equipo
Raquel Olmos Trigo
Albert Trocoli Carratala
Bibiana Morgado Semitiel
Víctor Balsera Olmos
Max Trocoli Morgado
Roser Villalba Garcia
Julian Gonzalez Berdugo
Alvaro Gonzalez Villalba
*

Donativos
| Date | Name | Amount | Comment |
| --- | --- | --- | --- |
| 09.03.2020 | Laura Balsera Espinola | 30,00€ | |
| 03.03.2020 | Anónimo | 30,00€ | Caminante no hay camino... |
| 03.03.2020 | Anónimo | 30,00€ | |
| 03.03.2020 | Jordi Rodriguez hernandez | 15,00€ | |
| 02.03.2020 | Carles Mesa Hermoso | 15,00€ | |
| 17.02.2020 | Margarita Navarro | 15,00€ | |
| 16.02.2020 | Laia Navarro Baila | 20,00€ | |
| 13.02.2020 | Juan Martín Gómez Ordóñez | 20,00€ | |