100km, 4 people, 1 cause
The lack of access to drinking water means that millions of people live in poverty and that thousands of women and girls have to walk many kilometers every day to fetch water. With the Trailwalker we get donations with which Oxfam Intermón brings this water so that more people can have a decent life. Walk for them to build a future without poverty.
Alone you will only arrive faster, as a team you will get further
Oxfam Intermón Trailwalker helps you complete the challenge of traveling 100km because:
you will make four friends together with those who will share kilometers and laughs and you will help in the low moments; and two more partners of the support team will wait for you at each check with food, clean clothes and a big hug to wake up and continue.
you will do it for a good cause: to end hunger and poverty; kilometer by kilometer, the thousands of people who will have helped with the donations raised, and if you are about to leave, you will remember all the people who helped you to take the exit with a donation, and you will continue. You will get it!l
¿The goal? Fight against poverty and hunger. That is why the teams are committed to obtaining donations, which Oxfam Intermón has allocated to more than 400 cooperation projects, humanitarian action, fair trade and awareness-raising, in more than 90 countries.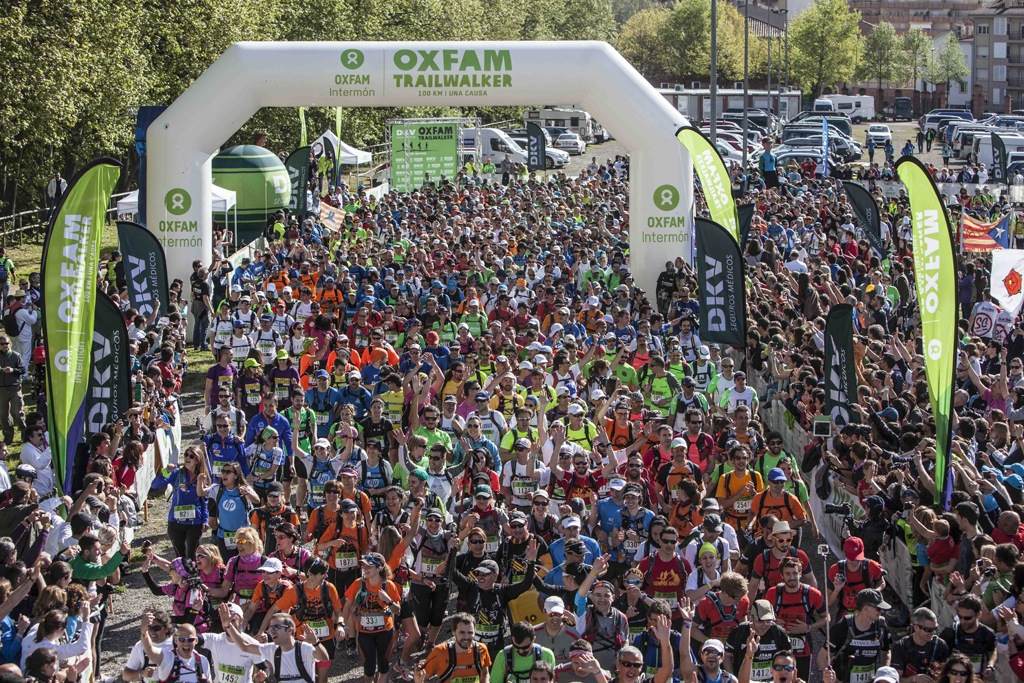 Since the first edition in our country (2011), more than 2,400 teams have participated in the Intermón Oxfam Trailwalker and we have raised more than 5 million euros.
The day to day of the training, the activities to raise funds, the cause of solidarity and the coexistence in social networks and with the rest of the teams, are a unique opportunity to transcend personal relationships beyond the merely sporting. If you want to be part of this incredible experience ...