Cambinando Vidas Mas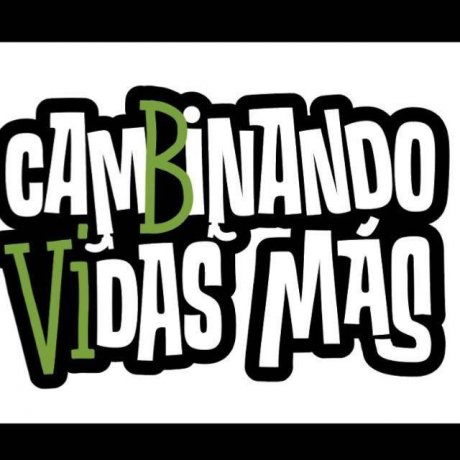 ¿Quiénes somos?
Ricard Puche, Conrad Ramada, Gabriel Mohedano, Javier Garcia, Agustín Tello, Esteve Ferrer y Rebeca Sánchez. Equipazo!
Para nosotros, 2019 será el segundo año de compromiso con una causa: el acceso al agua potable.
Nuestro objetivo: recorrer los 100km en menos de 32 horas y si puede ser en 31horas y 59 minutos, mejor! Porque nos gusta disfrutar las cosas.
Caminaremos con alegría y pasión, caminaremos con el corazón. Caminaremos porque lo sentimos, porque lo vivimos. Pero, especialmente, para poner nuestro granito de arena en este proyecto de Oxfam Intermon y facilitar el acceso al agua limpia en África.
¿Por qué este nombre?
Porque caminando das más y entre todos estamos cambiando vidas: camBinando VIdas más!
Sabemos que será un reto duro y muy exigente, pero estamos convencidos que lo conseguiremos! ¿Te sumas al reto? Contamos contigo!
Gracias a nuestros amigos de EstudiCaramba por este logo tan molón.
http://www.estudicaramba.com/


Who are we?
Ricard Puche, Conrad Ramada, Gabriel Mohedano, Javier Garcia, Agustín Tello, Esteve Ferrer y Rebeca Sánchez. Dream Team!

For us, 2018 will be the second of many years of commitment to a great cause: easier access to drinking water.
Our goal: to walk 100km (63 miles) in less than 32 hours and if it is possible 31hours and 59minutes will be even better for us! We like enjoying things!
We will walk with joy and passion, we will walk with our hearts. We will walk because we feel it, because we live it. But, especially, to do our bit in this project of Oxfam Intermon and facilitate easier access to clean water for Africa.
Why this name?
It is a play words between two Spanish sentences: "By walking you give more" + "Changing lives": camBinando VIdas más!
We know it will be a tough and very demanding challenge, but we are convinced that we will achieve it! Do you join the challenge? We count on you!
Thanks to our friends from EstudiCaramba for such a nice logo.
Envia un SMS amb el text
TW G97 al 28018
Cost 1,2 euros (donació íntegra a Oxfam Intermón). Servei de SMS per a recaptació de fons en campanya de tipus solidari operat per Oxfam Intermón At. Client: 900 22 33 00, Ap. Correus 310, 08080 Barcelona. Hi col·laboren Movistar, Vodafone, Orange, Yoigo i Euskaltel. OXFAM INTERMÓN tractarà les teves dades personals amb la finalitat d´enviar-te informació i proposar-te altres tipus de participació. Si vols tenir més informació i vols conèixer com exercir els teus drets pots consultar la política de privacitat.
Piula
El equipo
Agustin Tello Garcia
Rebeca Sanchez Saavedra
Conrad Ramada Bronsoms

Ricard Puche Navarro
Gabriel Mohedano Serrano

Donativos
| Data | Nom | Import | Comentari |
| --- | --- | --- | --- |
| 05.04.2019 | ANDREA BROWN | 5,00€ | Good luck |
| 29.03.2019 | Anónimo | 20,00€ | |
| 25.03.2019 | Anónimo | 13,00€ | Objetivo económico cumplido. Ahora hay que recorrer los 100K |
| 24.03.2019 | Anónimo | 150,00€ | Los 7 magníficos |
| 24.03.2019 | Esteve Ferrer baltrons | 171,00€ | |
| 24.03.2019 | Ricard Puche Navarro | 171,00€ | |
| 24.03.2019 | Gabriel Mohedano | 171,00€ | |
| 24.03.2019 | SMS | 1,20€ | |