RA Non-Stop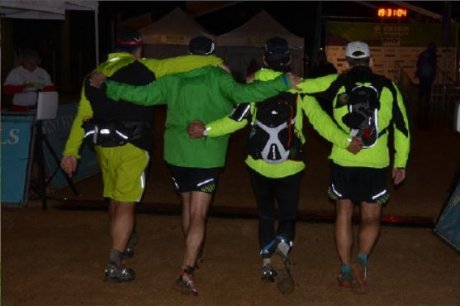 Para Español, selecciona "es" en la parte superior derecha. Per Català, selecciona "ca" a la part superior dereta. For English, press "en" at the top right of the window.
Somos seis compañeros de trabajo en Rockwell Automation que nos hemos decidido a participar en la TrailWalker para contribuir a luchar contra la pobreza y la injusticia en el mundo a la vez que afrontamos un reto deportivo y personal.
Para algunos de nosotros será el qui nto año que participamos.
Agradecemos vuestras donaciones y participacion en las distintas acividades para recaudar donativos.
----------------------------------------------------
Som sis companys de feina a Rockwell Automation que ens hem decidit a participar a la TrailWalker per contribuir a combatre la pobresa i la injusticia al mon, al mateix temps que ens enfrontem a un repte esporiu i personal.
Per alguns de nosaltres serà el cinqué any que participem!
Agraim les vostres donacions y la participacio en les activitats per recaptar donatius.
----------------------------------------------------
We are six work mates at Rockwell Automation who decided to take part in TrailWalker to fight against poverty and injustice in the wolrd, and at the same time face a challenge both personal and sportive.
For some of us it will be the fifth year that we enroll!
We thank all of you for your donations and your participation in all activities to collect funds.
Nombre empresa:
Rockwell Automation, S.A.
Send TW (space) G35 to 28018.
Cost: 1.2 euro (full donation to Oxfam Intermón). Fund-raising text service in solidarity campaign run by Oxfam Intermón (www.oxfamintermon.org) Customer Service: 900 22 33 00, PO Box 310 – 08080 Barcelona. Collaborators: Movistar, Vodafone, Orange, Yoigo and Euskaltel. OXFAM INTERMÓN will process your personal data to send you information and propose other types of participation. For further information and instructions on exercising your rights, you may consult the privacy policy.
Piula
El equipo
Jose Paredes Medina
Ferran Ribas Novales
Xacobe Soriano Gonzalez

Joan Rius Funes
Francisco Javier Martinez Alvarez

Donativos
| Date | Name | Amount | Comment |
| --- | --- | --- | --- |
| 15.02.2019 | Anónimo | 30,00€ | Fuerza, Animo y Suerte Equipazo!!! |
| 31.01.2019 | Javier zaragoza | 75,00€ | Keep Non-Stop Rock'ing!! Mucha suerte y animo. Podéis contar con el DJ unas horillas |
| 25.01.2019 | Berta Folguera | 100,00€ | Mucha suerte campeones¡¡¡¡¡ |
| 24.01.2019 | Montse Moro | 60,00€ | ¡Ánimo equipo! |
| 22.01.2019 | Bonus | 100,00€ | Gràcies per recomanar TW! |
| 31.12.2018 | Anónimo | 309,00€ | Recaudación sorteo dos Lotes Navideños. Muchas gracias a todos los que habéis colaborado con vuestras aportaciones. |
| 21.12.2018 | Anónimo | 45,00€ | Rifa de Nadal: Gràcies a les famílies Cuartiella i Moreno: Maria Mercé, Marga, Armand, Miguel, Xènia, Anau i MªCarmen, |
| 21.12.2018 | Anónimo | 15,00€ | Rifa de Nadal: Gràcies a les mares del ICH: Ana, Helena, Charo, Paqui i Silvia |