KM-Leonas:¡Ni un paso atrás!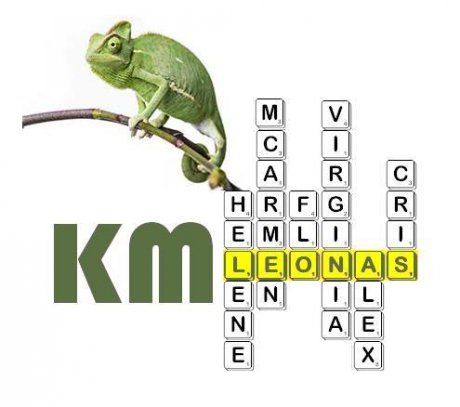 ES/F/EN
¿Quiénes somos?
Las KM-Leonas, Hélène, M. Carmen, Flo, Virginia, Alex y Cristina… 6 mujeres vinculadas a Oxfam Intermón que hemos decidido afrontar el reto juntas de participar en el evento deportivo solidario Trailwalker Girona, para apoyar el trabajo de Oxfam Intermón en beneficio de las personas más vulnerables.
¿Cuál es el reto?
Caminar juntas 50 Km en menos de 16 horas.

¿Qué nos mueve?
Nuestro lema es "Ni un paso atrás"…
… hacia un futuro sin pobreza y con justicia.
… hacia el avance de las mujeres en igualdad.
… hacia un futuro sostenible.
Por un futuro así trabaja Oxfam Intermon. Necesitamos de vuestra ayuda (económica y/o psicológica) para llegar a nuestra meta y contribuir con nuestro granito de arena a que este mundo sea mejor.
¿Nos ayudas a dar pasos para conseguirlo?
Gracias de antemano por ayudarnos con un donativo para Oxfam Intermon!!
Atención: todas las donaciones son deducibles fiscalmente en la próxima declaración de la renta y Oxfam Intermón os enviará un certificado para poder deducirlas.
¿Qui sommes-nous?
Les Km-leonas ("KM-lionnes" ou "Camé(KM)léones"), Hélène, M. Carmen, Flo, Virginia, Alex y Cristina… 6 femmes liées à Oxfam qui avons décidé d'affronter ensemble le défi de participer à l'évènement sportif solidaire du Trailwalker Girona, pour appuyer le travail réalisé par Oxfam en faveur des personnes les plus vulnérables.
¿En quoi consiste notre défi?
Marcher ensemble 50 Km en moins de 16 heures.
¿Ce qui nous pousse à agir?
Notre slogan est : "Pas un pas en arrière"…
… pour un futur juste et sans pauvreté.
… pour l'avancée des femmes vers l'égalité.
… pour un futur qui soit durable.
Oxfam travaille pour un futur comme celui-là. Si, comme nous, vous avez envie de contribuer à cette belle cause, soutenez-nous!
Aidez-nous à décrocher notre dossard solidaire du Trailwalker et faites un don !
Merci pour votre soutien et parlez-en autour de vous !
Petit coup de pouce: votre don est défiscalisé! Oxfam Espagne vous enverra un reçu fiscal en français valable en France, Belgique et Luxembourg.
Who are we?
The KM-Leonas //Chamaleon, Hélène, M. Carmen, Flo, Virginia, Alex and Cristina… 6 women linked to Oxfam who have decided to face the challenge of participating in the Trailwalker in Girone, to support Oxfam's work for the benefit of the most vulnerable people.
What is the Challenge?
Walk 50km together in less than 16 hours.
What drives us?
Our slogan "Not a step back"…
… towards a future without poverty and with justice.
… towards women's equality.
… towards a sustainable future.
This is the future for which Oxfam works. We need your help (economic and/or psychological) to reach our goal and to help us make our contribution towards making this world better.
Would you help us take steps to get it?
Thank you for helping us with a donation to Oxfam!!
Please note that a certificate can be issued for any financial donations and donations should be tax deductible in all European countries.
Send TW (space) G555 to 28018.
Cost: 1.2 euro (full donation to Oxfam Intermón). Fund-raising text service in solidarity campaign run by Oxfam Intermón (www.oxfamintermon.org) Customer Service: 900 22 33 00, PO Box 310 – 08080 Barcelona. Collaborators: Movistar, Vodafone, Orange, Yoigo and Euskaltel. OXFAM INTERMÓN will process your personal data to send you information and propose other types of participation. For further information and instructions on exercising your rights, you may consult the privacy policy.
Piula
El equipo
Florence Allard
Cristina Del Castillo
Helene Van Caloen

Virginia Teresa Correa Ortiz
Mari Carmen Urban Ballesteros

Donativos
| Date | Name | Amount | Comment |
| --- | --- | --- | --- |
| 04.04.2019 | Vanessa Peinado | 30,00€ | Todo mi cariño chicas!!!! muchas fuerzas! las acompaño con los pensamientos! |
| 04.04.2019 | Anónimo | 120,00€ | Venga Leonas... que sois unas campeonas!!! jajajaja Rizos, deja el pabellon bien alto!! Aunque nos nos veas tus Cristinas estamos alli contigo!! Mucho animo chicas, y recordar que lo importante es el camino!! Besos de chocolate y agua fresca :) |
| 20.03.2019 | Álvaro Parra San José | 30,00€ | ¡Soy mayor de 16 años! ¡Palabra! |
| 20.03.2019 | Familia Urbán URBÁN | 30,00€ | Ánimo chicas!!! Lo haréis genial!! |
| 20.03.2019 | Margalida Massot | 60,00€ | |
| 20.03.2019 | jacqueline allard | 60,00€ | courage les filles et bravo |
| 20.03.2019 | ELENA MARTINEZ ALDAMA | 30,00€ | A por ello!! Fuerza y besos. Martin & Elena |
| 19.03.2019 | Helene van Caloen | 22,00€ | Recaudado pasteles |