CAS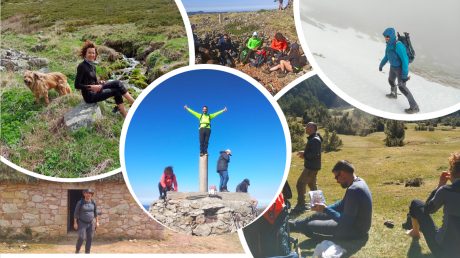 La vida es un regalo. El chispas, el poeta, la profe y los emprendadores os animamos a aportar un granito de arena... en esta vida que vivimos tan deprisa. MIL GRACIAS por vuestra colaboración a una buena causa.
The sparky, teacher and the poet... not the beginning of a bad joke, just want to provide an opportuntiy to be able to contribute to something so essential that we take for granted in our modern lives.
Send TW (space) G5343 to 28018.
Cost: 1.2 euro (full donation to Oxfam Intermón). Fund-raising text service in solidarity campaign run by Oxfam Intermón (www.oxfamintermon.org) Customer Service: 900 22 33 00, PO Box 310 – 08080 Barcelona. Collaborators: Movistar, Vodafone, Orange, Yoigo and Euskaltel. OXFAM INTERMÓN will process your personal data to send you information and propose other types of participation. For further information and instructions on exercising your rights, you may consult the privacy policy.
Piula
El equipo
Mario Modrón Romero
Pablo Pardo Sanchez
Ruben Muñoz

Ray Rubia RANKIN
Raul Rubia Rankin

Donativos
| Date | Name | Amount | Comment |
| --- | --- | --- | --- |
| 10.10.2021 | Hector Fouce | 20,00€ | |
| 09.10.2021 | Alex Richards | 5,00€ | Well done Shelly and all ... |
| 09.10.2021 | José Ignacio Gil de la Puente | 30,00€ | Ánimo con esa caminata por una buena causa a todo el equipazo :) |
| 08.10.2021 | Mario Modrón Romero | 20,00€ | |
| 08.10.2021 | Shelly's class petardistas | 12,00€ | A small price to pay for a year of amazing classes. Thank you pretty ladies |
| 07.10.2021 | Juan carlos García | 5,00€ | |
| 07.10.2021 | Nuria martinez | 5,00€ | |
| 06.10.2021 | Noelle C | 120,00€ | Os acompañe en el viaje! With you all the way! |