SiemensGamesa Windwalkers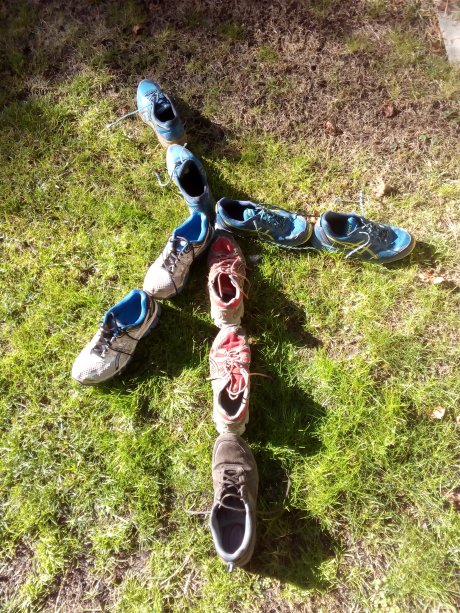 (English version below)
(Κείμενο στα ελληνικά στο τέλος)
Atenas, Cartagena de Indias, Almería, Murcia y Madrid...
Son muy distintos los origenes de los miembros de nuestro equipo pero todos compartimos varias cosas que nos han traido hasta el Trailwalker: La energía eólica, que nos une en nuestro trabajo diario; el amor por el deporte; y la voluntad de contribuir con nuestro granito de arena a hacer un mundo un poco mejor.
Natación, ciclismo, patinaje, carreras de trail u orientación... ¡Todo nos encanta! ¡Pero poder colaborar con Oxfam Intermon a través del Trailwalker sí que nos ha parecido la mejor razón para participar en un reto así! ¡Y no hemos podido resistirnos!
¡Gracias por acompañarnos a lo largo de este desafío! ¡Contamos contigo!
**************************************************
Athens, Cartagena de Indias, Almería, Murcia and Madrid…
The origin of our team members is very different, but we all share various things that have brought us to Trailwalker. The wind energy, that unites us in our everyday life, our love for sports and the good will to do our part to make this world a better place to live.
Swimming, cycling, roller skating, trail and orientation races… We love it all! But, the opportunity to collaborate with Oxfam Intermon through Trailwalker, has given us a very good reason to participate in such a challenge. We couldn´t resist!
Thanks for walking with us to this long defiance. We count on you!
**************************************************
Αθήνα, Καρταχένα Κολομβίας, Αλμερία, Μούρθια και Μαδρίτη..
Η καταγωγή των μελών της ομάδας μας είναι πολύ διαφορετική, αλλά όλοι μας έχουμε καποια κοινά ενδιαφέροντα που μας έφεραν ως το Trailwalker. Την αιολική ενέργεια που μας ενώνει στην καθημερινή μας ζωή, την αγάπη για τα αθλήματα και την καλή διάθεση να βάλουμε το λιθαράκι μας για να κάνουμε τον πλανήτη μας λίγο καλύτερο.
Κολύμπι, ποδήλατο, πατινάζ, αγώνες προσανατολισμού... Μας αρέσουν όλα! Αλλά η ευκαιρία που μας παρουσιάστηκε να συνεργαστούμε με την Oxfam Intermon μέσω του trailwalker, μας έδωσε ένα ισχυρό κίνητρο να συμμετάσχουμε σε μία τέτοια πρόκληση. Δεν μπορέσαμε να αντισταθούμε!
Ευχαριστούμε για την υποστήριξή σας στο μακρύ μας αυτό περίπατο. Βασιζόμαστε σε εσάς!
Send TW (space) M38 to 28018.
Cost: 1.2 euro (full donation to Oxfam Intermón). Fund-raising text service in solidarity campaign run by Oxfam Intermón (www.oxfamintermon.org) Customer Service: 900 22 33 00, PO Box 310 – 08080 Barcelona. Collaborators: Movistar, Vodafone, Orange, Yoigo and Euskaltel. OXFAM INTERMÓN will process your personal data to send you information and propose other types of participation. For further information and instructions on exercising your rights, you may consult the privacy policy.
Piula
El equipo
Enrique Gomez de las Heras Carbonell
Liliana Romero Cueto
Jose Manuel Ramirez Santigosa
Maria Evgenia Giouli

Maria del Mar Alegre Herrero
Raquel Chinchon Cordoba

Donativos
| Date | Name | Amount | Comment |
| --- | --- | --- | --- |
| 05.06.2019 | Anónimo | 20,00€ | Buena caza! |
| 15.05.2019 | Enrique Gomez de las Heras Carbonell | 13,60€ | Recaudacion hucha + pico |
| 15.05.2019 | María Giouli GIOULI | 48,00€ | papeletas María |
| 29.04.2019 | Anónimo | 20,00€ | |
| 29.04.2019 | JOSE MANUEL RAMIREZ SANTIGOSA | 449,00€ | |
| 28.04.2019 | Enrique Gomez de las Heras Carbonell | 48,00€ | Donativo bar Ciemat + 4 papeletas |
| 23.04.2019 | SMS | 1,20€ | |
| 23.04.2019 | Almudena Vega | 30,00€ | Mucho ánimo SG-Runners !! |