eBay / StubHub runners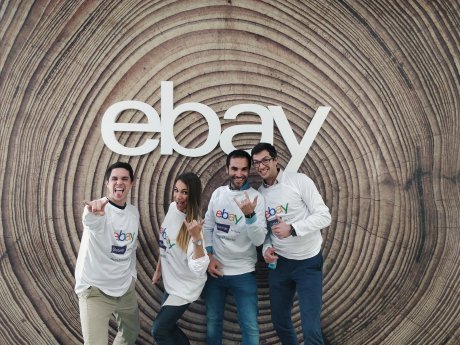 100k, 4 compis, 1 causa
Es más valioso un gramo de acción que una tonelada de intención.
Haz tu aporte ahora y súmate al reto con nosotros.
One team, one dream!
People in Africa often have to walk miles to get fresh water. So from Donostia, France, the Netherlands and Venezuela; @manexgo, #IronMatt, @kimberleepower and #Richi4x4 are uniting forces to complete this 100k solidarity race for one cause; Fight against poverty and hunger.
Support team:
-Javi Vida Blanco
-Pablo Cot González
-Araitz Rezola Martínez
-Kevin O'Riordan
We will run the miles (63!), please join us with a small donation.
#otod
#wearerunners
#trailwalker2019
#bethere
Send TW (space) M48 to 28018.
Cost: 1.2 euro (full donation to Oxfam Intermón). Fund-raising text service in solidarity campaign run by Oxfam Intermón (www.oxfamintermon.org) Customer Service: 900 22 33 00, PO Box 310 – 08080 Barcelona. Collaborators: Movistar, Vodafone, Orange, Yoigo and Euskaltel. OXFAM INTERMÓN will process your personal data to send you information and propose other types of participation. For further information and instructions on exercising your rights, you may consult the privacy policy.
Piula
El equipo
Matthieu Spiteri
Richard Marteau Pazos
Manex Goenaga Arsuaga

Javi Vida Blanco
Pablo Cot Gonzalez

Donativos
| Date | Name | Amount | Comment |
| --- | --- | --- | --- |
| 10.06.2019 | Iñigo Contreras | 20,00€ | ............ |
| 10.06.2019 | Borja Fernandez Zurron | 20,00€ | |
| 08.06.2019 | JAIME DIEZ ENA | 30,00€ | !!!!!!!!!!!!!!!Ánimo campeones!!!!!!!!!!!!!!!!!!!!!!! |
| 02.06.2019 | Miguel Giribet Giral | 30,00€ | Mucho ánimo Chicos! Gran iniciativa! |
| 24.05.2019 | Knut Fournier | 30,00€ | Go StubHub! Amazing effort :) |
| 24.05.2019 | Anónimo | 60,00€ | Mucha suerte equipo! |
| 23.05.2019 | Richard Marteau | 100,00€ | Hoo-yah!!! Go, go, go... team #BeThere |
| 04.05.2019 | Philippe Spiteri | 150,00€ | |